At Sam Leman CDJR of Bloomington, we believe that performing thorough research is essential for choosing the right vehicle for you and your family. And as part of our commitment to the satisfaction of drivers near Bloomington, Lincoln, and Champaign, we've created this collection of Chrysler, Dodge, Jeep, and Ram car reviews.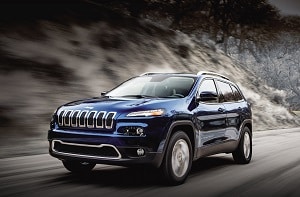 With the convenience of these articles, you'll more easily gather details on our automobiles so you're sure to choose the ideal ride for your lifestyle. To access the information that's packed into these reviews, all you have to do is click and start reading! Contact us with any questions.
Chrysler Reviews
Dodge Reviews
Jeep Reviews
Ram Reviews
2018 Ram 2500 Review
Our Car Reviews
No matter where you are on your car-buying journey, making sure that you're fully informed about your vehicle options is important. By taking some time out of your busy schedule to learn more about your next vehicle, you're equipping yourself with the details you need to make the best decision for you and your family.
From the capable Jeep Cherokee to the tough Ram 1500 and everything in between, our car reviews will present you with specifications on the performance, technology, and safety of our vehicles.
In addition, you'll unearth more information about exterior and interior design, so you'll pick the automobile that suits your unique aesthetic preferences.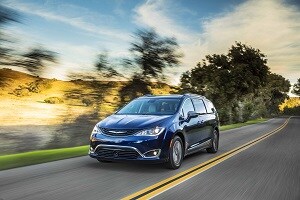 Overall, we've designed these Chrysler, Dodge, Jeep, and Ram car reviews so you enjoy every minute of your shopping experience and spend less time browsing the showroom.
How Our Reviews Can Help You
What's one of the biggest benefits of learning more about your next car? Well, conducting research on your automobile allows you to hone in on the different aspects of each model.
That way, you can feel confident that you're test driving only the vehicles that align with your requirements. After you've experienced life behind the wheel of each car, you'll know which option is perfect for you.
On top of that, car reviews allow you to understand more about some of the newest technologies included in your favorite models. For example, let's say you've been looking for a responsive navigation system. These pages will provide you with the details you need to decide if the gadgets in our cars are right for you.
And when you choose to arm yourself with some extra knowledge about your ride, you'll stroll into the dealership fully informed about the finer points of the automobile you plan to test drive. So if you're ready to become a master of your research adventure, simply choose one of the car reviews on this page.
If you'd like to speak to a knowledgeable representative at any point, feel free to reach out to us at Sam Leman CDJR of Bloomington. We're proud to serve the communities of Bloomington, Lincoln, Champaign, and beyond.