Now that you've identified the perfect car for your commutes, road trips, and spontaneous adventures near Bloomington, Lincoln, and Champaign, you're ready to learn more about the best purchasing options for your family.
Luckily, you'll discover more about the right financing decision for your lifestyle with this Leasing vs. Buying guide created by Sam Leman Chrysler Dodge Jeep Ram of Bloomington. Thanks to these informative tips, you'll arrive at your local dealership knowing exactly which option is right for you.
Pros of Leasing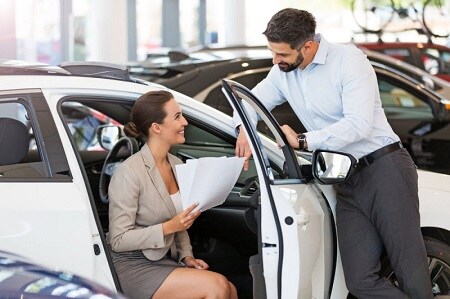 If you love staying updated on the flashiest and most innovative vehicles on the market, you should consider a lease on your new or used vehicle.
That's because the typical term length of a leasing plan can span anywhere from three months to three years. By opting for a lease, you'll be able to snag that newly designed model that's adorned with the latest technologies once your plan comes to an end.
On top of that, when you choose to lease, you're only responsible for paying the depreciation value of the vehicle. What does that mean?
Well, your car gradually loses value as it ages. So, by opting for a leasing plan, you're financing the difference between your automobile's value when you first purchased it and its value once your lease is complete.
For the most part, that allows you to score smaller payments per month than you would have if you bought your car outright. However, you'll still want to consider your down payment amount and APR when deciding between leasing and buying to see which one is ideal for your way of life.
Benefits of Buying a Car
For some drivers, snagging an automobile that's suited up with predictable performance and reliability is the top priority. So, if that sounds an awful lot like your driving preferences, you'll want to think about buying your next car.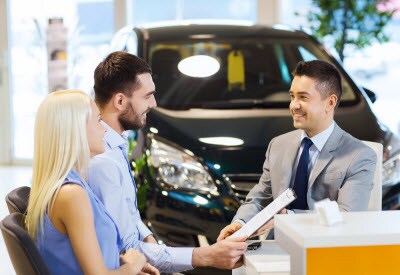 When you buy a vehicle and complete your loan payments, the title belongs to you. That way, you're free to customize the exterior or interior of your ride with anything you want-whether that's a flashy color, a state-of-the-art sound system, or any other personal touch.
In addition, after you've paid off your car, all you'll be responsible for are its fuel, maintenance, and insurance costs, which means that you'll have more cash in your pocket once you've finished your loan term.
Plus, drivers with wanderlust and frequent commuters will rejoice when they realize that a buying plan typically doesn't include the same restrictions of a lease, such as mileage limits.
With this purchasing opportunity, you can look forward to that upcoming camping or road trip without worrying about wracking up too many miles on your car's odometer. All you have to do is sit behind the wheel and enjoy the open road.
Finance Your Vehicle Today!
At Sam Leman CDJR of Bloomington, we believe that thorough research is the first step to determining the purchasing option that aligns with the needs of drivers near Bloomington, Lincoln, and Champaign.
And by reviewing the helpful information provided in this Leasing vs. Buying guide, you'll be ready to get going on your financing procedures.
To learn more about how our team can assist you, don't hesitate to give us a call or stop by our showroom for a visit today!