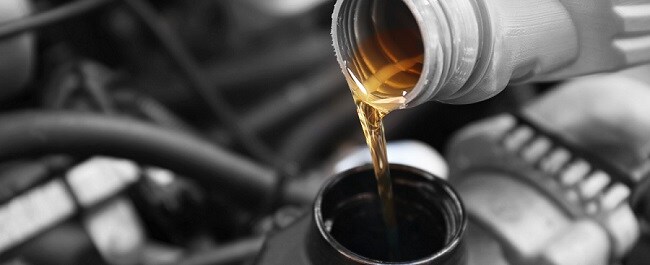 If you want to keep your vehicle in top shape around the Bloomington, Lincoln, and Champaign areas, you're going to have to get some preventative maintenance done every now and then. Sometimes the required maintenance can be pretty costly, but the most common service you'll need is the most affordable: an oil change.
This simple service is easy to perform and takes virtually no time at all, but it is the most important thing you can do for your vehicle. If you're looking for a place to get an oil change near me, the service center at Sam Leman Chrysler Dodge Jeep Ram of Bloomington is happy to help.
Why Do I Need an Oil Change?
Oil is the lifeblood of your car. Without it, your engine will grind and destroy itself over time. Oil is what keeps everything nice and lubricated, allowing the fast-moving metal parts to travel freely past each other without creating too much friction. Without quality oil, you could be facing serious engine problems, warranting repairs more expensive than years of oil changes would be.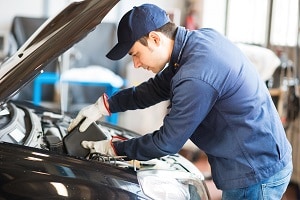 With that in mind, you may think that once you have oil in place, you're fine. That would be nice, but like everything else, oil degrades over time. It loses its lubricating properties and can no longer effectively protect your engine parts from grinding together. Your oil can also become contaminated with dirt and other grime, which can actually be more detrimental to your engine than having no oil at all.
Mopar® Service Center
For the best oil change near me, look no further than the service center at Sam Leman Chrysler Dodge Jeep Ram of Bloomington. Our experienced technicians can tackle even the toughest maintenance services, so an oil change is no problem, no matter what kind of vehicle you have. You can even make an appointment online with our convenient form available right here on our website. Be sure to check out the links on this page to find out if you can get an oil change from us in your area. Visit us or call (844) 357-0259 to schedule your next oil change!