The Myth About Oil Changes Every 3,000 Miles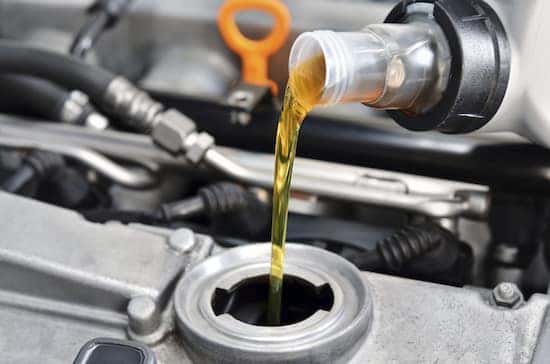 People once considered it customary to get their oil changed every 3,000 miles. Today, people call every three-month oil change overkill. Sam Leman Chrysler Dodge Jeep Ram of Bloomington is here to go into further detail on this myth.
During the winter, having clean oil is essential to the functions of your engine. Not having adequate engine oil can damage your pistons and other engine components. Poor engine oil can cause your vehicle to be a liability on the road. If you're not sure about your oil, pop the hood, remove the dipstick, and rub some of the oil between your fingers, if it's dirty, it will feel that way between your fingers.
When it comes to changing your oil and other fluids, you should leave that to our professional factory-trained service team. Your vehicle requires a specific oil type and should be the only one used in your vehicle. Visit our dealership today for your routine oil change to winterize your vehicle today, and be sure to hold off on unnecessary oil changes in accordance with the 3,000-mile myth.
More From Our Service Department
Drivers in Normal can prevent additional vehicle issues by learning how to perform regular maintenance like checking your transmission fluid or learning about antifreeze. Of course, if you're less comfortable under the hood of your car, you can always schedule service with Sam Leman Chrysler Jeep Dodge Bloomington Schedule Service Check Your Fluid Levels Learn how to check your transmission…

You have probably heard the terms front-wheel drive, rear-wheel drive, and even all-wheel drive. All of these terms describe the type of drivetrain setup that you have. There are a few reasons that you would choose RWD over FWD and vice versa. Some of these factors include weather, tires, driver skill, and performance. If…

People once considered it customary to get their oil changed every 3,000 miles. Today, people call every three-month oil change overkill. Sam Leman Chrysler Dodge Jeep Ram of Bloomington is here to go into further detail on this myth. During the winter, having clean oil is essential to the functions of your engine. Not having…