The Myth About Oil Changes Every 3,000 Miles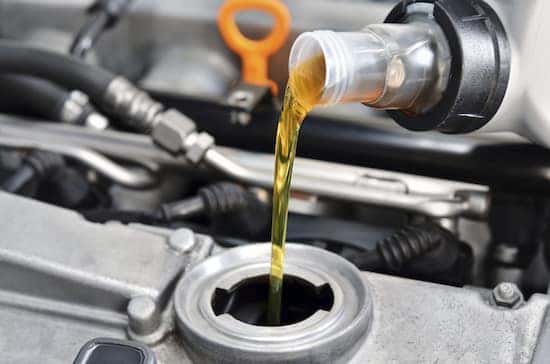 Changing your oil regularly is critical to maintaining your vehicle's health. In the past, experts recommended oil changes every 3,000 miles, but advances in oil and engine technology have extended that interval. Today, most vehicles can go between 7,500 and 10,000 miles between oil changes. It's a good idea to check your owner's manual for more specific instructions about how often you should change your oil.
Oil Change Frequency Guidelines
While 7,000-10,000 miles is a broad guideline, certain vehicles will need their oil changed sooner. If any of these circumstances apply to you, check with Sam Leman Chrysler Jeep Dodge Bloomington near Normal to see how soon you should bring your vehicle in:
Off-roading
Commercial use
Racing
Heavy towing
More Oil Change Tips
Before you visit our service center near Champaign, check out these facts about oil changes. If you have any questions, call our service center at (​844) 357-0259.
Even if you don't drive your car much, you'll still want to get an oil change at least twice a year. Oil breaks down over time even if your car isn't being used.
Whenever you get your oil changed, they should replace the oil filter as well. You can always stop by the parts department at Sam Leman Chrysler Jeep Dodge Bloomington for an oil filter if you're doing a DIY oil change.
Wondering whether to use synthetic vs. conventional oil? Check your owner's manual. Synthetic oil can cost more, but some vehicles require it.
How Often Should I Check My Oil Level?
Checking your oil level once a month will help catch any leaks in the oil system. After all, without oil, your vehicle can become seriously damaged. Be sure to check for any change to your oil's color, as well as the appearance of any metal particles in the oil. Those can be signs of serious problems. If you're low on oil or notice another issue, schedule a service appointment with Sam Leman Chrysler Jeep Dodge Bloomington today.
Turn to Sam Leman Chrysler Jeep Dodge Bloomington for Oil Changes
When it comes to checking transmission fluid or changing your oil, you may be able to perform the service yourself. But for real peace of mind, and to save on time, you should leave it to our professional factory-trained service team. Your vehicle requires a specific oil type, and that should be the only one used in your vehicle. Contact us, visit our dealership today for your routine oil change, and be sure to hold off on unnecessary oil changes in accordance with the 3,000-mile myth. We offer low prices on oil changes as well as service coupons for many of our most popular maintenance and repair tasks.
Service Specials at Sam Leman Chrysler Jeep Dodge Bloomington
We are currently updating our Service Specials. Please check back soon.
More Service Tips From Sam Leman Chrysler Jeep Dodge Bloomington
Changing your oil regularly is critical to maintaining your vehicle's health. In the past, experts recommended oil changes every 3,000 miles, but advances in oil and engine technology have extended that interval. Today, most vehicles can go between 7,500 and 10,000 miles between oil changes. It's a good idea to check your owner's manual…

Drivers in Normal can prevent additional vehicle issues by learning how to perform regular maintenance like checking your transmission fluid or learning about antifreeze. Of course, if you're less comfortable under the hood of your car, you can always schedule service with Sam Leman Chrysler Jeep Dodge Bloomington Schedule Service Check Your Fluid Levels Learn how to check your transmission…

You have probably heard the terms front-wheel drive, rear-wheel drive, and even all-wheel drive. All of these terms describe the type of drivetrain setup that you have. There are a few reasons that you would choose RWD over FWD and vice versa. Some of these factors include weather, tires, driver skill, and performance. If…
More From Our Service Department
Changing your oil regularly is critical to maintaining your vehicle's health. In the past, experts recommended oil changes every 3,000 miles, but advances in oil and engine technology have extended that interval. Today, most vehicles can go between 7,500 and 10,000 miles between oil changes. It's a good idea to check your owner's manual…

Drivers in Normal can prevent additional vehicle issues by learning how to perform regular maintenance like checking your transmission fluid or learning about antifreeze. Of course, if you're less comfortable under the hood of your car, you can always schedule service with Sam Leman Chrysler Jeep Dodge Bloomington Schedule Service Check Your Fluid Levels Learn how to check your transmission…

You have probably heard the terms front-wheel drive, rear-wheel drive, and even all-wheel drive. All of these terms describe the type of drivetrain setup that you have. There are a few reasons that you would choose RWD over FWD and vice versa. Some of these factors include weather, tires, driver skill, and performance. If…