2019 Jeep Wrangler Accessories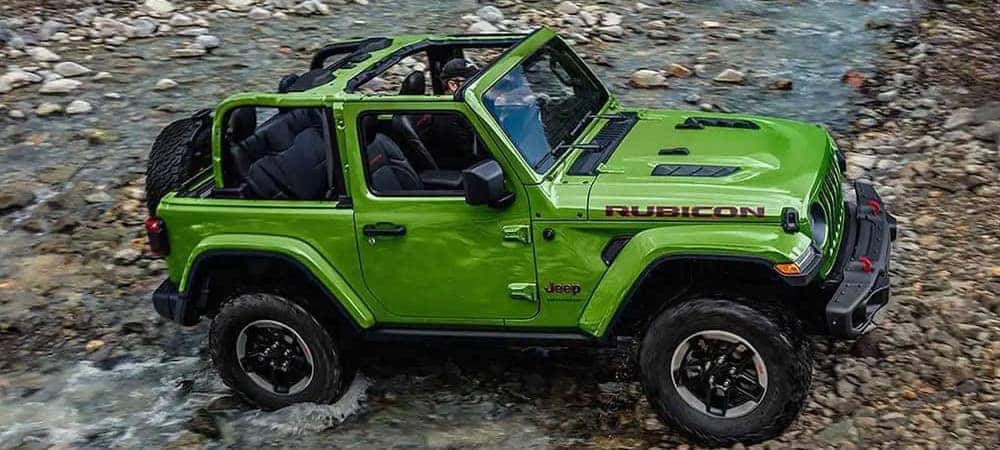 With so many useful 2019 Jeep Wrangler accessories available, the hardest decision you have to make might be what you don't need. Whether your primary use for your Jeep is traversing rugged trails or cruising Normal streets, our parts department will be able to help you achieve the custom Jeep of your dreams. With applicable Mopar coupons, you'll be able to do it without burning a hole in your wallet.
Customize Your Jeep Interior
You may think of the new Jeep Wrangler strictly as a strong, capable off-roading SUV, but with the right accessories beyond Uconnect®, you can turn your standard Champaign commute into a luxurious daily drive you look forward to:
Upgrade your standard cloth seats to Katzkin leather seats
Keep all your items where they belong with cargo netting
Give loose gear a home with the addition of tray kits
Taking your parents off-roading? Grant them peace of mind by installing grab handles.
All-weather floor mats will help preserve your carpeting
Custom Jeep seat covers are a great way to make a statement
Take Your Jeep SUV's Performance Up a Level
While it can be tempting to buy aftermarket parts for their often lower prices, you'll save more money in the long run by opting to buy genuine Mopar parts and accessories. Only Mopar parts will offer a precise fit that was made specifically for your Wrangler, so you'll get your money's worth in longevity, and they won't cause any damage to your Jeep by being ill-fitting. Here are some of our top suggestions:
A sunbonnet will keep you cool and protected from sun damage
Rock rails
Soft Tops
Jeep big brake kit
2-inch lift kit to raise your ride with FOX shocks
Enhanced fog lighting
Oversized tires and wheels for maximum off-road capabilities
Grille kit with winch guard hoop for protection
Winch accessory kit for the trails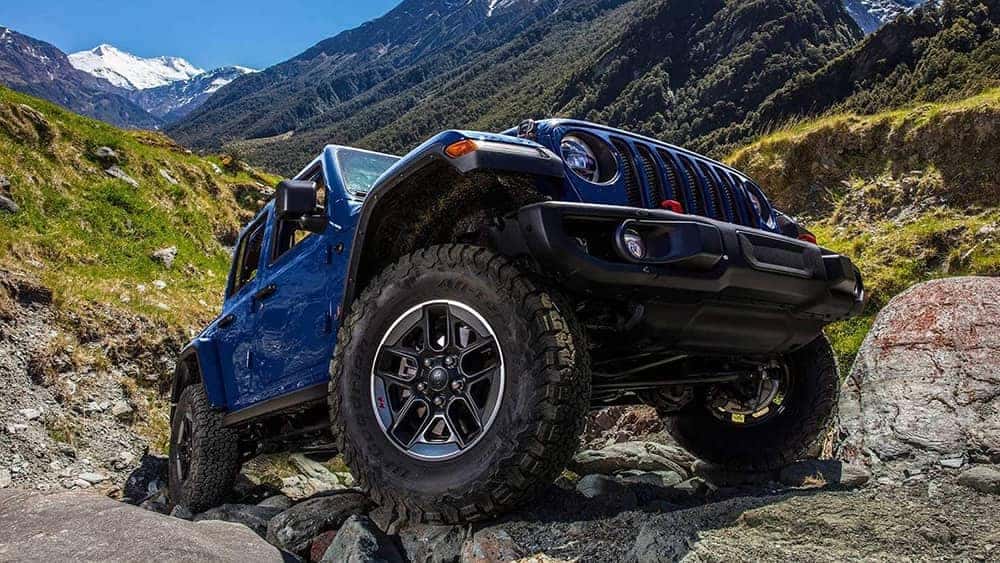 Best-Selling Jeep Accessories
When you head out to go off-roading near Decatur, you want to be sure you've got all the best accessories to get you back home safe and sound. These popular accessories are sure to help you out:
Tube Doors: When you have tube-frame doors installed, you'll be protected from rocks and other debris you may kick up along the way, but you'll also get better ventilation. As most people go off-roading in the heat of summer, extra ventilation is always welcome.
Snorkel Kit: No, this kit is not for last minute snorkel adventures. It brings air intake up to the roof of your Jeep, which will be helpful when you're creating lots of dirt and dust as you drive.
LED Light Kit: By installing an LED kit to your front bumper, you'll have heightened visibility when night falls.
Oversized Spare Tire Carrier Kit: One of the first modifications an off-road enthusiast will make is installing oversized tires. If this includes you, we recommend purchasing this kit. It's easy to get a flat when off-roading, and having three oversize tires and one regular size tire won't do you much good.
Find Accessories for the Wrangler at Sam Leman Chrysler Jeep Dodge Bloomington
Need a part or accessory we don't currently have in stock at Sam Leman Chrysler Jeep Dodge Bloomington? No problem! You can order your parts online, and it's very simple to do. If you have any questions about the accessories we discussed today or would like to ask about something we didn't cover, like the Wrangler color options, please contact us. Our experienced team is always happy to help!
Don't have the Jeep of your dreams to modify yet? Check out our new vehicle specials to get a great deal on one today. With any new Wrangler trim you choose, you'll automatically qualify for the Jeep Wave program and all of its exclusive benefits.
More About Jeep Wrangler Features
If you're in the market for an SUV that offers serious off-road performance and allows you to customize it to fit your personality, you'll want to check out the 2019 Jeep Wrangler. As a mainstay in the Jeep lineup, the new Wrangler has always been known for its vibrant exterior color options and trim levels,…

With so many useful 2019 Jeep Wrangler accessories available, the hardest decision you have to make might be what you don't need. Whether your primary use for your Jeep is traversing rugged trails or cruising Normal streets, our parts department will be able to help you achieve the custom Jeep of your dreams. With applicable…