Best Massage Therapists Near Bloomington, IL
A long day at work sometimes means carrying some stress home in your neck, shoulders, and back.  Let's be real, everything adds to our stress levels; traffic, kids, homeownership, and more so there comes a time when we need to pamper ourselves and get a little relief and relaxation.
When it comes to the best ways to relax, is there anything better than the low music, candlelit, soothing experience of a fantastic massage therapy session?  If you want to get your cares rubbed away, visit one of these three great spots for massage therapy near Bloomington, IL.
Aches Away Massage Specialists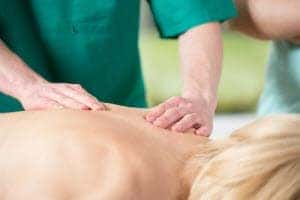 When making people feel better is your mission statement, a visit to this massage therapy location is sure to be the pinnacle of relief. Whether you're suffering from sleep problems or athletic injuries, Aches Away is poised to help. The owner, Don Thorpe, has a philosophy on healing that centers around the holistic approach and, with this in mind, he opened his doors.
By adding a float spa and infrared sauna just last year, the therapists at Aches Away have remained committed to providing quality pain relief, but also managed to keep up with the current trends in pain relief. Check out everything they have to offer on their Facebook page.
Bloomington/Normal Massage Therapy
When tension or pain is part of your everyday life, massage therapy can be a wonderful form of relief, but it shouldn't have to be a luxury.  This is the philosophy behind the therapy offered at Bloomington/Normal Massage Therapy. They believe that pain relief should be affordable and fully attainable in just one to two hours per month.
For this reason, they offer a great massage membership program, which entails crediting your account for one hour long massage or two thirty minutes massages every month. They offer everything from deep tissue to prenatal massages and reflexology.  See their full menu of services on their Facebook page!
Harmonic Transitions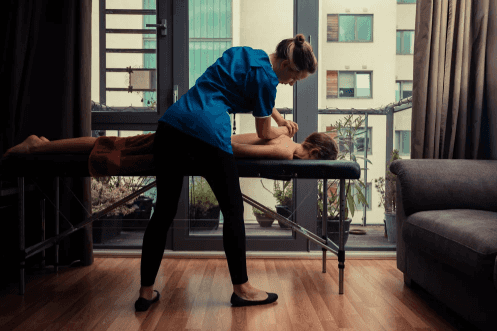 Formerly known as Tiffany's Therapeutic Massage, Harmonic Transitions is now the conglomeration of everything owner, Tiffany, has learned over the years through her continued education and training endeavors. As a devotee to the healing arts, she specializes in focusing on every client's individual issue from chronic pain to stress based tension.
Harmonic Transitions offers everything from Reiki to Vedic Thai Massage, making their massages well versed in the art of healing several different ways. They also have gift certificates available for purchase online, making for an incredibly thoughtful and convenient way to honor the soon-to-be mom or the stressed-out dad in your life. Check out their Facebook page to keep up to date new services!
Say Ahhh!
Treat yourself or someone else to the sweet relief provided by massage therapy at any one of these local spots. Feel your stress melt away as your therapist works all the kinks out of your tired muscles and leaves you feeling rejuvenated. After your massage, why not treat yourself to a stay at one of the best hotels in Bloomington, IL?