Best Places for Mother's Day Brunch near Bloomington, IL
When your Mom has gone above and beyond to provide you with love, care, and attention, she deserves at least one day of the year to feel special. So, when Mother's Day finally arrives this year, skip the same-old fancy dinner and take her to a local hotspot for a meal she'll never forget, then treat her to a night at one of Bloomington-Normal's best hotels.
Fortunately, we're here to help you locate the eatery that perfectly represents your Mom's unique personality with our guide to the Best Places for Mother's Day Brunch near Bloomington, IL. At these eateries, your mama will be sure to scarf down a memorable meal while sipping on her favorite libations.
DESTIHL Brewery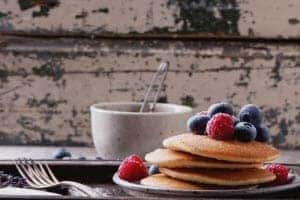 No matter what your Mama craves most, DESTIHL Brewery serves up all the most delectable breakfast dishes that are sure to "wow" anyone. In addition, their homemade beers are ideal for any Mom who loves to sip on a hoppy libation.
Each item on their brunch menu features unique flavors and comforting ingredients that may secure this locale as your Mother's favorite restaurant. For example, the classic Chicken & Biscuits entrée fills your senses with a creamy Fennel Sausage Gravy, delicate Southern-Style Biscuits, and crispy, Hand-Battered Chicken.
If your Mom's more of a sweets gal, order up a platter of the Raspberry Mascarpone French Toast, which tops Sourdough Bread with Vanilla-Cinnamon Custard, Raspberry Mascarpone Cream, Strawberries, Blueberries, and Maple Syrup. Talk about a dose of sugar!
But, remember, this delightful destination serves brunch only on weekends until 2 PM, so make sure to snag your table ahead of time.
Take a look at some of the beers featured on their Facebook!
Old Bank Restaurant & Bar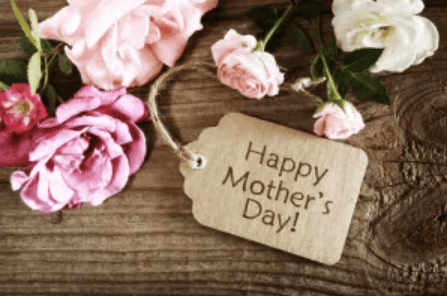 Looking to invest some quality time with your Mother Dearest on May 13? Well, Old Bank Restaurant & Bar churns out plate after plate of brunch classics from this old-timey treasury. Plus, you can dive into these breakfast items all day, every Sunday.
To get an uncompromising dish of mouthwatering eats, try out their Buttermilk Pancake Stack. These tender hotcakes arrive at your table in a trio and are teamed up with Syrup, Whipped Butter, and a Powdered Sugar dusting.
For a more savory take on your morning meal, order up a heavenly platter of the Old Bank Breakfast Sandwich. But don't worry, this is anything but your typical stack of eggs, sausage, and a bagel.
This sammie will have you chowing down on creative ingredients like Smoked Chicken, Scrambled Eggs, and Pineapple Salsa on warm toast with Steak Fries on the side. That way, your Madre can dig her fork into something exotic during her celebratory brunch.
Browse through their Facebook pictures to see some of their brunch cocktails!
Shannon's Five Star Restaurant
This year, help everyone have fun during your Mother's Day festivities by choosing an unpretentious, casual joint to enjoy an enticing meal. And at Shannon's Five Star Restaurant, you're welcome to sit back and relax as you peruse their huge menu of brunch staples.
On top of their laid-back digs, this watering hole offers up breakfast treats every day of the week until 1:00 PM. So, regardless if you want to shovel your fork into things like their Breakfast Skillet, their Breakfast Platter, or anything in between, you're free to grub on your most beloved brunch bites.
Or, opt for something more egg-centered with their Omelet selection, featuring things like Cheese, Veggies, and more, all presented with a side of Hash Browns, or Fried Potatoes and Toast. No matter what you order, your Mom is sure to love every moment of her day.
Check out what other hungry customers have to say on their Facebook page!