Best Places to Volunteer near Bloomington IL
This weekend, why not give your community a helping hand? Regardless of what your personal talents may be, you're sure to find the ideal charity to utilize your dazzling people skills in Bloomington, IL.
Well, to assist you in your philanthropic adventure, we're here with this guide to the Best Places to Volunteer near Bloomington, IL. So, call up a few of your friends, choose a local organization, and get ready to make a difference in your town.

Humane Society of Central Illinois
If you're an avid animal lover, volunteering your time and compassion to the furry friends in need at the Humane Society of Central Illinois is a great way to spend your weekend. The HSCI offers plenty of volunteer opportunities, so you're sure to find something that suits your strengths.
You can walk and socialize with the dogs, relax with the cats and brush out their fur, and help clean up the cat rooms, too. When you need a break from the animals, you can even mow the lawn or pull some weeds outside.
These are just a few of the ways you can help out at the HSCI – no matter which you choose, you'll feel great knowing that as a volunteer, not only are you a vital part of keeping operations running smoothly, but you're also the bright point in the day for the animals you interact with.
The Immigration Project
If you've lived in the Bloomington area for many years, you already know that it is an incredible community full of kind people to be a part of. By volunteering at The Immigration Project, you can extend that kindness and welcoming nature to those who need it most.
The organization provides affordable immigration legal services to individuals and families who otherwise might not have access as a part of the five percent of immigrants who live in rural Illinois.
There are a few roles you can take on as a volunteer for The Immigration Project:
If you're a pro when it comes to paperwork, your skills would be greatly appreciated as a case assistant.
Those who are fluent in other languages, especially Spanish, French, and Lingala, are always welcome to volunteer their time as a translator for the organization.
If you have administrative/clerical experience, there's a spot for you at The Immigration Project. Bilingual volunteers are needed to assist people as they enter the building, but you can also help out with marketing, tech support, communications, and more if you're an English-only speaker.
Autism Society of McLean County
At the Autism Society of McLean County, their mission is "to promote the general welfare of children and adults with autism and to provide support for their families." They work to accomplish this by offering parent-centered training, hosting community events, providing recreational opportunities, offering parent and sibling support, and much more.
As the organization's website states, "Everyone knows someone with autism." If you would like to help the Autism Society of McLean County in their mission to support individuals with autism and their families, you're encouraged to join their all-volunteer organization. They could always use extra help with fundraisers and special events, among other areas.
For more information on how you can help out, you can call the organization at 309-661-9440 or email them at info@autismmclean.org.
Faith in Action
Want to lend a helping hand to the senior citizens of Bloomington? Volunteering at Faith in Action is a great way to get started. The organization provides the necessary support to help seniors remain independent, and their dedicated volunteers are vital to making that happen.
If you'd like to get involved, you can lend your time by driving seniors to medical appointments or to pick up groceries, offering help with seasonal yard upkeep and general indoor tasks, or you can just visit and have a friendly chat once or twice a month.
As you can see, there are plenty of ways you can help out with one-on-one assistance, but the organization also appreciates volunteer help when they host special events and fundraisers, and you're welcome to spend some time offering clerical assistance at the office.
Boys & Girls Club of Bloomington-Normal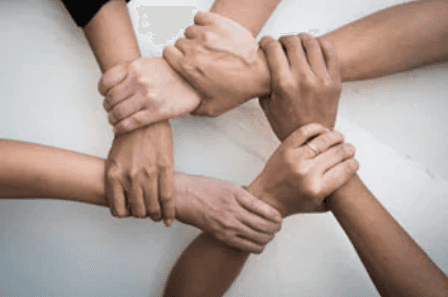 These days, it's more important than ever to ensure that the young members of your community have all the support and care they need to grow into successful adults.
And, at the Boys & Girls Club of Bloomington-Normal, you can help kids excel in school and at home with this organization's long list of volunteer opportunities.
So, whether you're an individual looking to fulfill your civic duty or a group of friends thinking of ways to make the most of your time, this institution helps you mentor kids and steer them in the direction of a bright future.
On top of that, you're welcome to participate in annual events like Supply Drives, which allow this charity to maintain access to the resources they need to help children learn and grow.
If you can't find the time to volunteer, visit their Facebook profile to donate to this charity!
Habitat for Humanity of McLean County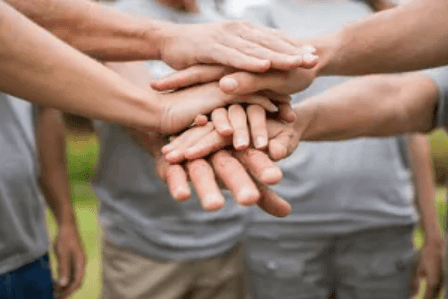 Everyone deserves a place to call home. And, by joining Habitat for Humanity of McLean County in their fight against homelessness and subpar shelter, you'll help those in need finally have a house that'll keep their loved ones safe.
When you volunteer for this nonprofit, you'll construct a sturdy, welcoming home for local families who are in need of a decent, affordable place of their own. Inside the house built by you and your charitable friends, a family in need in your area will start creating memories in their new abode.
In addition to that, Habitat for Humanity offers up a Women Build group that brings together the ladies of McLean County to make a difference in the lives of local families. And, even if you don't have any prior volunteering or construction experience, women of all walks of life are welcome to pick up a tool and help out!
Check out some of the inspiring photos on their Facebook page!
Home Sweet Home Ministries
With a mission to provide, "Hope for All Who Enter," Home Sweet Home Ministries makes a positive impact on your community by serving over three hundred meals every day to those who don't have access to fresh, healthy food.
So, if you're looking to lend a hand, this charity offers up plenty of opportunities—whether you want to assist with cleaning the shelter, maintaining their gardens, moving furniture, or giving out meals to the homeless.
Plus, this giving organization provides you with the ability to plan carnivals and festivals for kids, so you can practice your organization and creativity skills.
To keep up with your philanthropic goals, make sure to sign up for their monthly donations, where your money will go towards all the necessary supplies for cooking meals and supporting the needy. Or, give a one-time donation, instead!
Start your own fundraiser today by taking a look at their Facebook!