Music Lessons near Bloomington, IL
The next time you have a large family gathering or exciting celebration, why not "wow" your relatives and friends by strumming the strings of a guitar or plucking the keys of a piano while playing a beloved tune?
Well, if you're ready to rival the skills of musicians like Eric Clapton, Itzhak Perlman, or any of your other favorite virtuosos, we're here to help make you a shining star with our guide to the Best Music Lessons near Bloomington, IL.
Who knows… Maybe one day, you'll be performing alongside some of the most popular rock stars and composers who delight audiences across the world.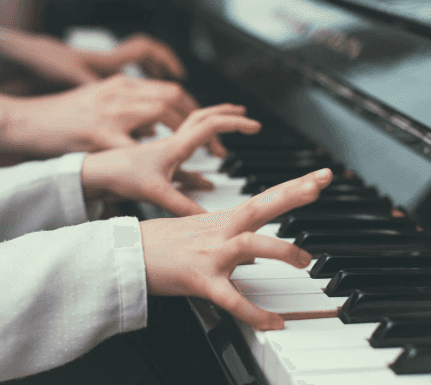 Carl's Pro Band
No matter what type of instrument sparks your musical imagination most, you're sure to find a skilled instructor at Carl's Pro Band.
Here, you'll master the art of Percussion, the Saxophone, the Clarinet, and just about anything else you can imagine. Thanks to these educated and experienced maestros, your path to learning the ropes of the most complicated instruments will be made easier.
With instruction on the proper form and function, you'll be ready to steal the spotlight at a party and play your favorite new hit or golden oldie. In addition, snagging a lesson at this musical sanctuary is as simple as filling out their online form.
By providing their professionals with your name, instrument, teacher preference, and more, you'll be dazzling crowds with the victorious sounds of a Tuba, or any other type of instrument.
Take a look at some of the other services they offer by visiting their Facebook page!
Erik's Guitar Lessons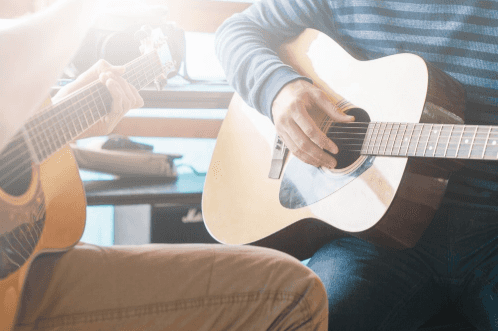 If you already have your sights set on becoming a world-glass guitar guru, it's time for you to learn some skills at Erik's Guitar Lessons. And, with a professional like Erik Swanson leading the way, you'll quickly master the intricate guitar notes of Rock, Jazz, Blues, and of course, Classical Guitar.
Regardless if you're a newcomer to the world of guitar or have already had some experience, this local instructor will gladly steer you in the direction of stardom. By providing each student with personal attention and an easy-going atmosphere, you'll add your own personality to each song you learn.
Looking for more advanced classes? No problem! All you have to do is attend one of his Intermediate sessions to get trained on arpeggios, chord-tone soloing, technique, and more.
Discover more about this teacher's undeniable talent by checking out his about me page!
Kozue Pepper Piano Studio
Want to help your child expend some of that wild energy? Well, Kozue Pepper Piano Studio is the place for you. This palace of practicing pianists utilizes more than fifteen years of experience to educate novices and advanced students on the art of piano playing—from imaginative kids to spirited seniors.
By choosing the expertise of this talented teacher, you'll be provided with a custom development plan based on your own interests and goals.
On top of that, she'll gladly help you prepare for state and national competitions or certifications, from the Illinois State Comprehensive Piano Exam to Music School entrance exams, and so much more.
And just because you're playing piano, doesn't mean that you have to stick to the classics. Here, you're encouraged to explore all kinds of genres, like Folk, Pop, Rock, Blues, and anything else.
Schedule your first class today by heading to her contact page!